Love racing in the mud and going through obstacles? I do too! Name's Vitaly and I've been doing these mud races since 2012. I've done 7 mud runs in my life.
1) The first one was MudManX, which took place in New Jersey. It was a 5K run which I did with my uncle and his friend.
2) The second one was called The Survival Race which took place about a year later. Also a 5K: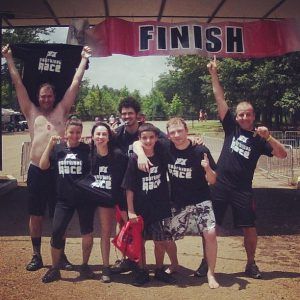 3) Then we upgraded to the 5K Spartan Race. That ended up being a disaster since it rained so hard, they had to cancel it before we could finish. But it was a Sprint (5k) and thus we didn't really lose a lot of experiences.
4) A year later, most of the same people I did the Sprint with invited me to join them to upgrade and do a Spartan Super Race which was 8 miles long. We finished it! I'm with the green socks.: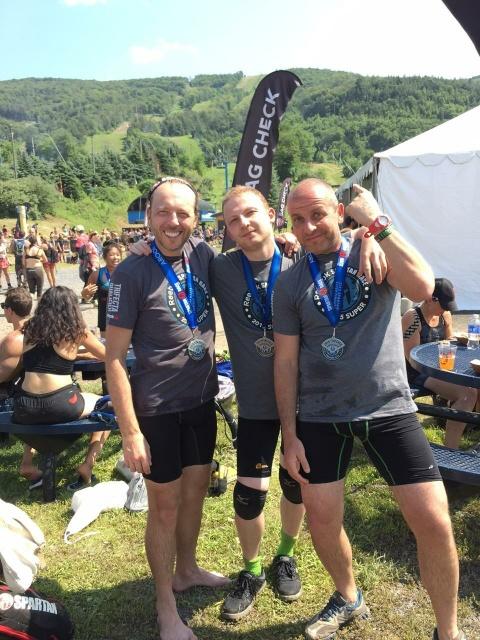 5) After barely getting through the Spartan Super and learning many lessons, I decided not to underestimate the next mud run I'd do and so the next one my teammates and I competed in was Tough Mudder. And I have to say, that was arguably the most run mud run I've ever done.
6) I think it was a year later, but the one followed by Tough Mudder was the Spartan Beast, which was technically the hardest one out of all the others I've done. But we did complete it:
7) And finally, we have the second Tough Mudder I did, and it was here that I suffered my first major injury out of all the other runs I've done. Thankfully I managed to finish the race and fully recover (it took months), but here is what occurred. I still had fun: